ZINOL ATF DEXRON III
ZINOL DEXRON III is Automatic Transmission Fluid formulated with high viscosity index mineral oils and additive package to provide excellent anti-wear, corrosion resistant and thermal stability at high temperature as well as excellent low temperature characteristics. Its friction modifying properties ensure consistent and smooth shifts in all driving conditions. It is recommended for power transmissions and hydraulic systems of passenger cars and truck automatic transmissions, power shift in off-road construction Equipments and power steering requirement Dexron – III or Allison C-4 fluids.
DEXRON III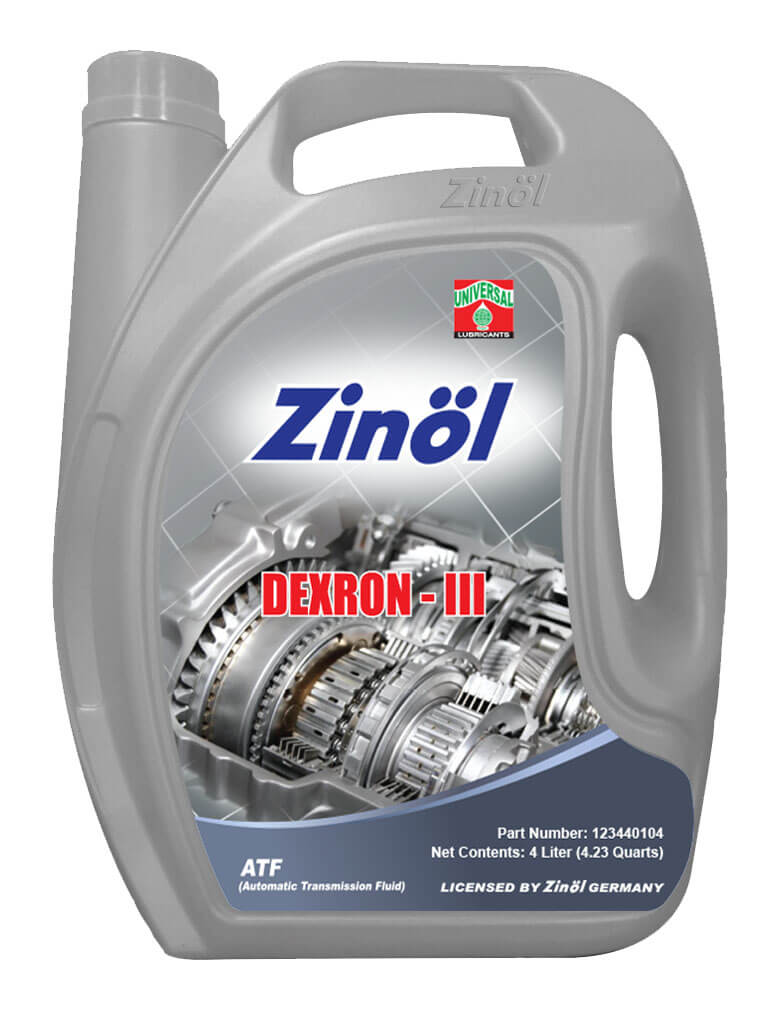 Benefits
Smooth shift performance.

Enhanced protection against wear for prolonged transmission life.

Improved cleanliness in transmission systems

Excellent low and high temperature performance.

Compatible with all types of rubbers / electromers / metals.

Better shear stability.
Applications
Recommended for all automatic transmissions requiring DEXRON®-III quality fluids.

Also recommended for power steering systems and hydraulic applications where such type of fluids are specified.