ZINOL ATF TYPE-A
ZINOL AUTOMATIC TRANSMISSION FLUID (ATF) TYPE A is blended with specially balanced additives.  This product possesses high-temperature oxidation resistance, dispersancy and detergency, anti-corrosion and rust-prevention characteristics.  Its high viscosity index and low pour point permits smooth operation of some hydraulic equipment under varying climatic condition.
TYPE – A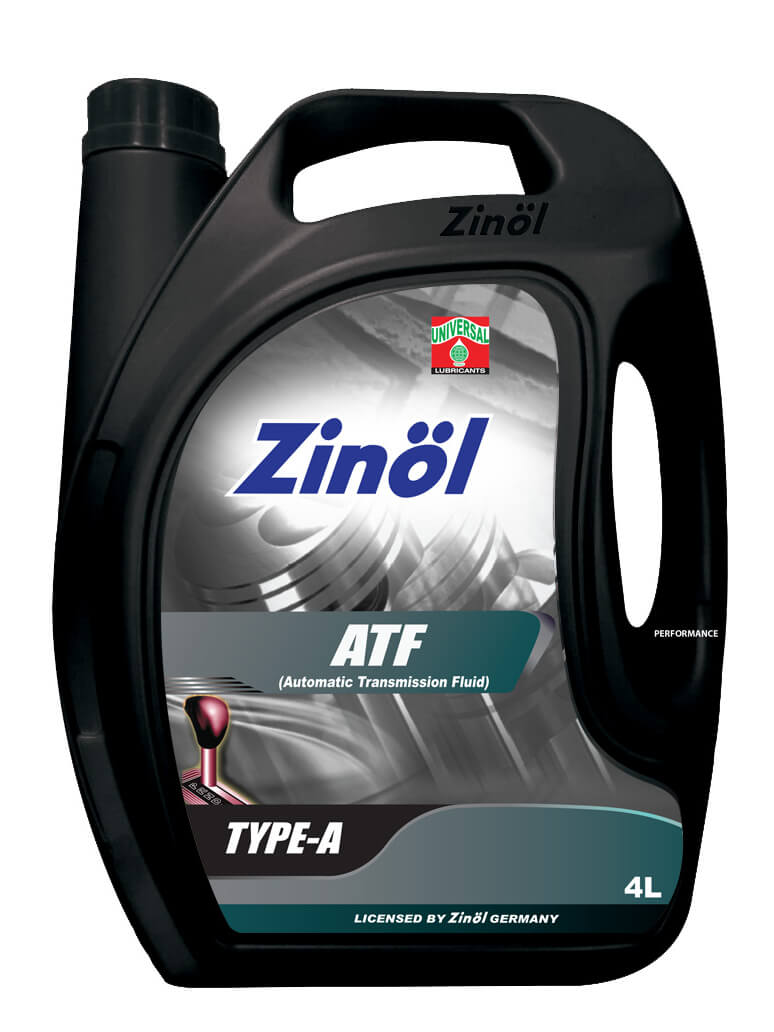 Benefits
Good wear protection of automatic transmission systems.

Good low temperature properties.

Good seal compatibility

.
Applications
Recommended for automatic transmissions and power steering systems of vehicles requiring General Motors TYPE A SUFFIX A quality fluids

Also recommended for certain hydraulic systems where such type of fluids are specified