Zinol Dexos1 Gen-2 Fully Synthetic Motor Oil
| SAE: | 0W-20 |
| --- | --- |
| API: | SN PLUS |
| ILSAC: | GF-5 |
ZINOL FULLY SYNTHETIC is the next generation ultimate performance fully synthetic multi grade engine oil specially engineered to exceed the latest ILSAC GF-5 and API SN specifications. This is meant for current and future generation high performance engines specially those fitted with emission control devices. It is exclusively formulated with premium synthetic base fluids and unique environmental friendly additives system to provide exceptional thermal and oxidation stability that minimize oil thickening at very high operating temperature, with excellent deposits control and minimized engine wear and tear.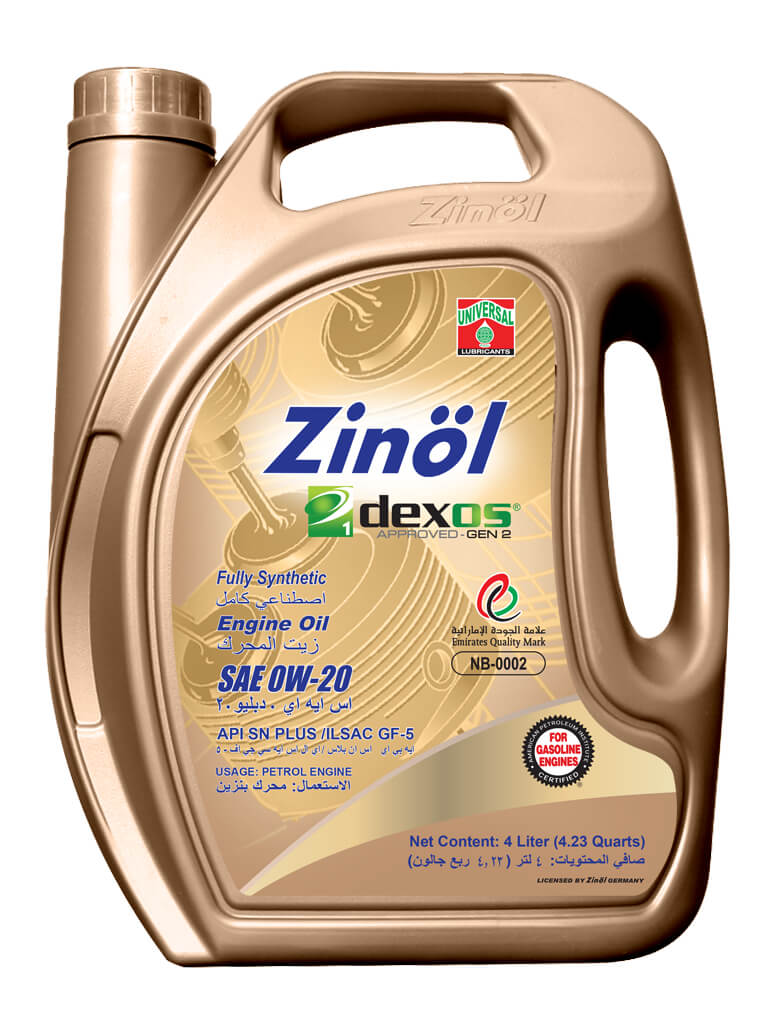 Benefits
Longer oil life & lower oil consumption with superior soot handling.
Boost engine power and torque for better engine response and acceleration.
Excellent fuel economy benefits.
Ultimate engine wear protection at extreme driving conditions.
Exceptional engine cleanliness – protects against engine sludge and varnish deposits.
Resists viscosity and avoid thermal breakdown.
Excellent cold engine starting – minimize friction and wear at start-up.
Superior protection of exhaust emission control system.
Applications
Recommended for use in all types of modern passenger cars engine fitted with emission control devices which operates under extreme conditions.