Zinol Extra Heavy Duty Diesel Engine Oil
ZINOL EXTRA HEAVY DUTY DIESEL ENGINE OIL is of a premium quality multi-grade heavy duty diesel engine oil blended with highly refined base oils and premium additive packages to meet the requirements of the modern, highly rated turbo charged diesel engines for both on and off-road operations.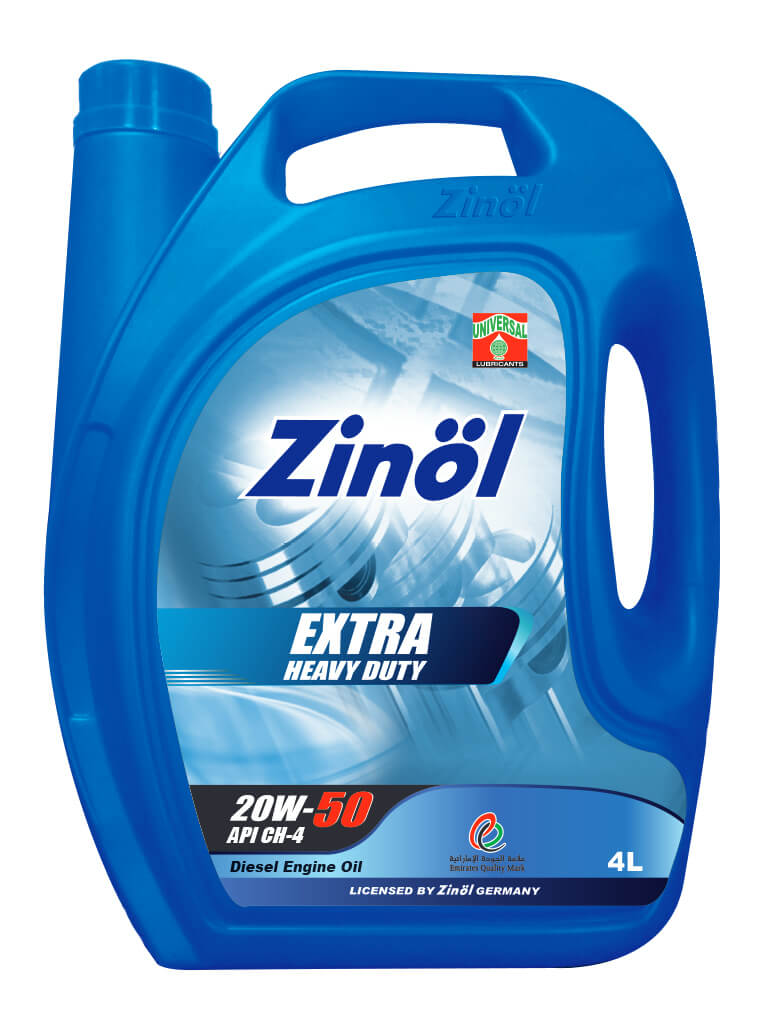 Benefits
Reduced bore polishing.Oil film is highly stable
Excellent protection against corrosive wear caused by high-sulfur
Extended engine life.
Improved resistance to ring sticking, ring and cylinder liner wear, valve and combustion deposits.
Improved fuel economy.
Reduced oil consumption.
Applications
Turbocharged and naturally aspirated diesel engines of major North American engine manufacturers
On highway light and heavy duty trucking including high speed-high load service and short haul pick-up/delivery van.
Heavy duty diesel engines used in mining, construction, agriculture and other off road applications.