Zinol Hd Brake Fluid
ZINOL HEAVY DUTY BRAKE FLUID, DOT-3 and DOT-4 are high quality non mineral fluids based on glycol ethers and other chemicals. Its synthetic formula is compatible to all type of rubber parts. Its high temperature formula gives temperature evaporation and gives maximum result. It is suitable to all kind of break system.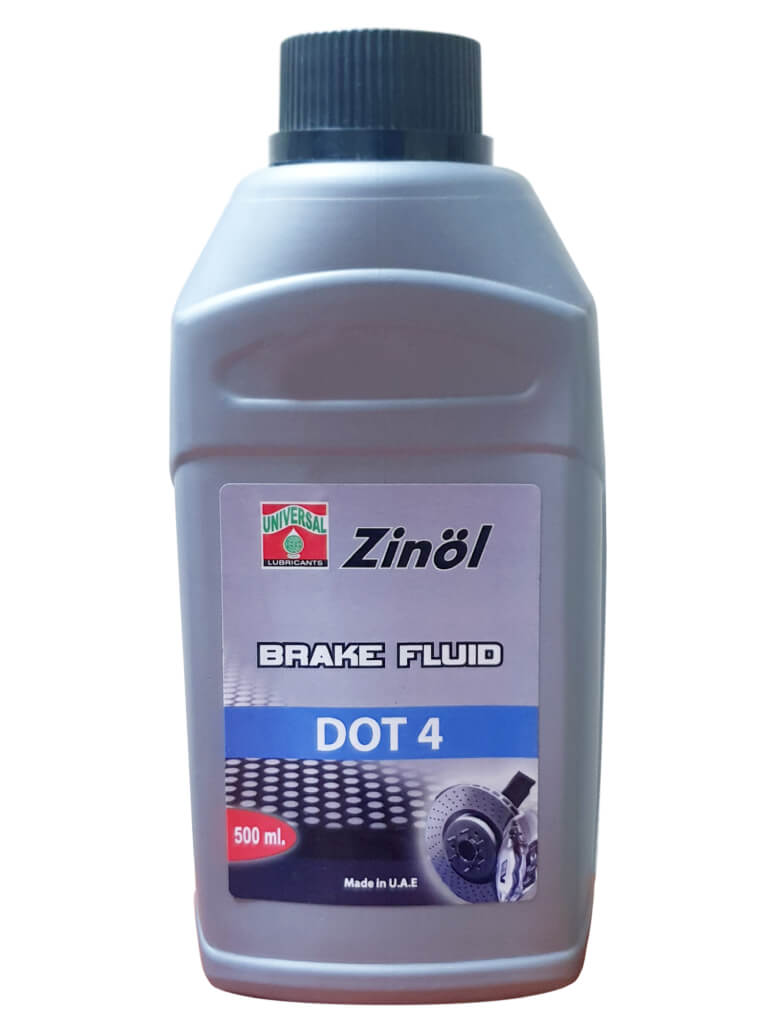 Benefits
High equilibrium reflux boiling point.

Good lubricity.

Safe for brake system material.

Very good seal compatibility.

Protects against rusting and corrosion
Applications
Hydraulic brake system (disc and drum brakes) of any commercial vehicles, passenger cars and motorcycles requiring a brake fluid meeting FMVSS DOT 3 or SAE J 1703 standards. Follow vehicle manufacture's recommendation when adding brake fluid.

Clutch systems of any motor vehicles requiring such quality brake fluids.

Hydraulic brake fluid systems (disk, drum and anti-locking brake systems) in cars, motorcycles and commercial vehicles where DOT 4 type of brake fluid is specified.