ZINOL MULTIPLUS 5000 MOTOR OIL
ZINOL MULTIPLUS 5000 MOTOR OIL is superior quality multi-grade engine oil specially developed for modern automobiles having high performance engines. It is produced from select base oils and advanced additives to meet the stringent requirements of gasoline engines.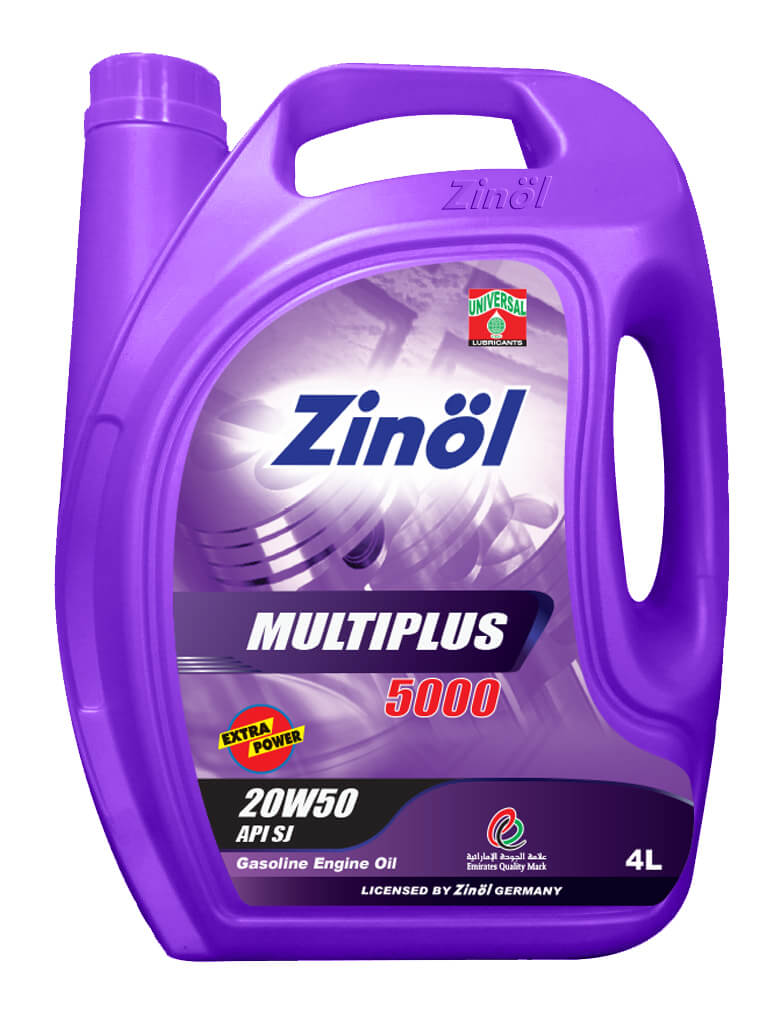 Benefits
Contains highly active detergents and dispersants.

Highly stable even under heavy load and higher temperature.

Excellent thermal and oxidation stability.

Easy starting while cold and perfect lubrication during hot condition.

Excellent share stability.

Protects against rust, wear and sludge formation.
Applications
Recommended for gasoline and diesel engine passenger and commercial vehicles of every make and type, turbocharged or naturally aspirated, which require API SJ.

It can also be used where lower API level oils are recommended.

It exceeds the performance requirements of most European, Japanese and American car manufacturers.