ZINOL PLATINUM 5000 MOTOR OIL
ZINOL PLATINUM 5000 MOTOR OIL is formulated with highly refined base oils and advanced additive packages. It meets the required performance standards of the latest gasoline, turbo charged and naturally aspirated engines.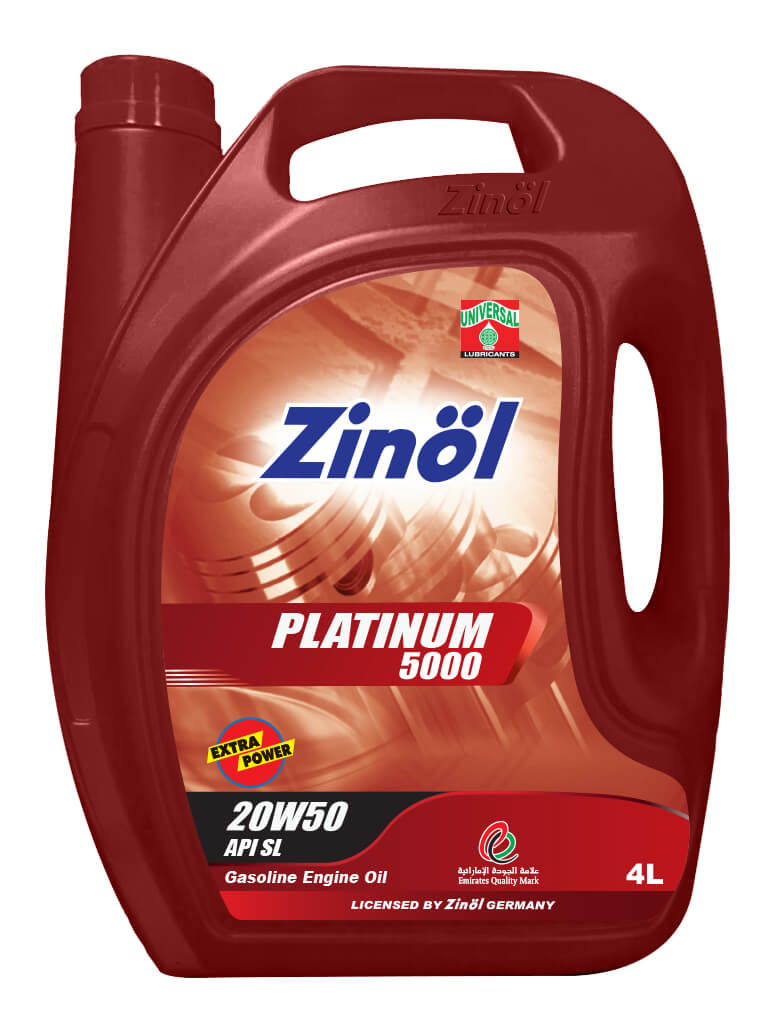 Benefits
Excellent engine protection.

Eliminates seasonal oil changes.

Maintains a high order of engine cleanliness.

Improved control of deposit formation

Excellent shear stability, maintain viscosity grade.

Protects against rust, wear and sludge formation.
Applications
Recommended for gasoline and diesel engine passenger and commercial vehicles of every make and type, turbocharged or naturally aspirated, which require API SL.

It exceeds the performance requirements of most European, Japanese and American car manufacturers.