ZINOL SUPER ACTIVE 4-STROKE MOTOR OIL
ZINOL SUPER ACTIVE 4-STROKE MOTOR OIL is is a premium performance, shear-stable, multi-grade gasoline engine oil specifically designed for use in four-stroke motorcycles and portable power equipment requiring API SL JASO MA/MA2 Lubricants, including high output engines operating in severe service.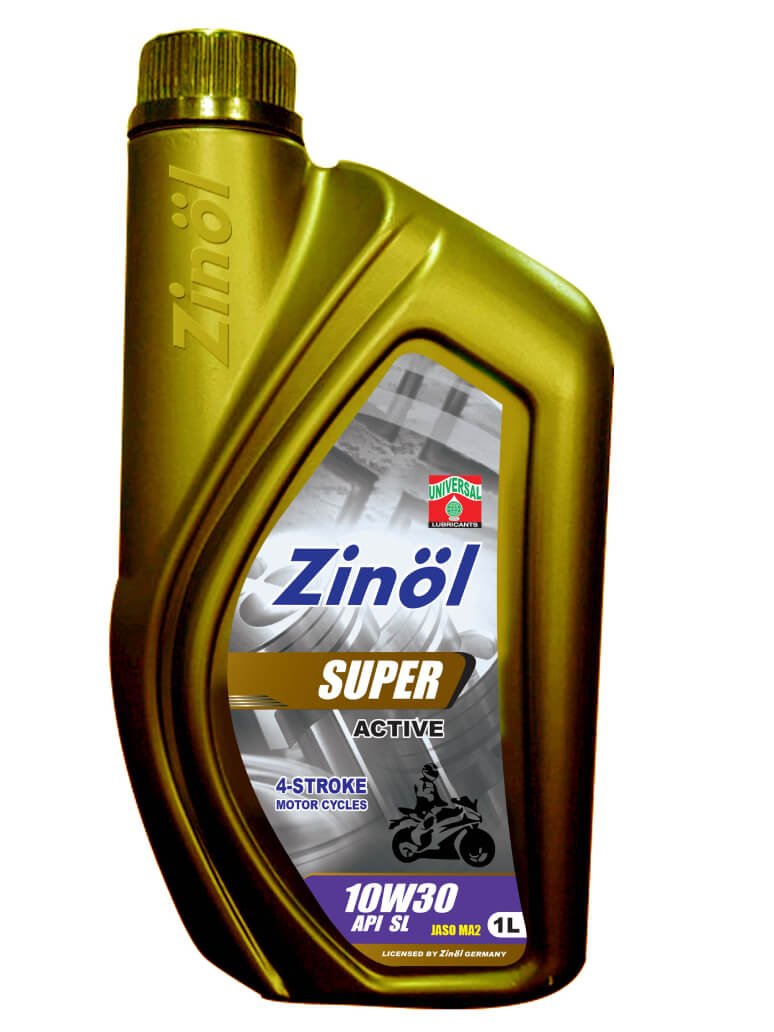 Benefits
Prolongs engine life with anti-wear additive system.

Saves on maintenance due to high oxidation stability

Resists oil breakdown under severe heat.

Effective detergent/dispersant additive system ensures excellent control of piston ring deposits for very good power release and acceleration.
Applications
Recommended for use in high performance air and water cooled four-stroke motor cycle engines.