Zinol Syngold Fully Synthetic Motor Oil
ZINOL SYNGOLD MOTOR OIL is a high performance fully synthetic lubricant using specifically developed for Gasoline and Diesel car engines which complies with the requirements of the latest direct injection engines as well as conventional engines.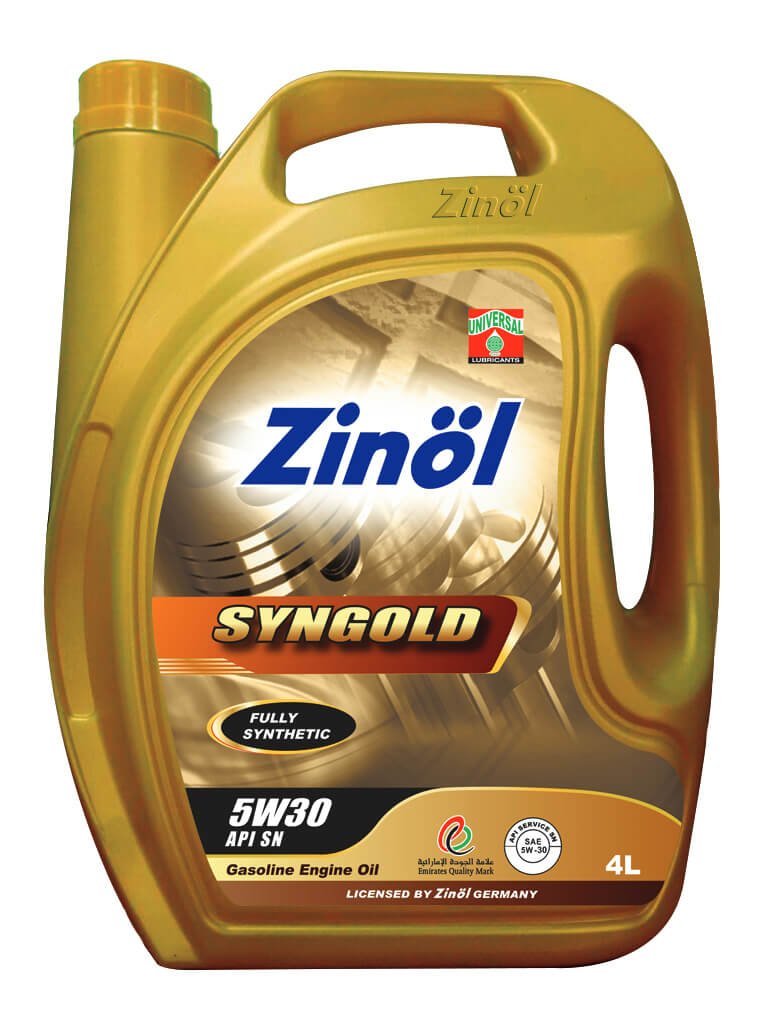 Benefits
Ensures optimal engine performance and extends engine life span and lengthens oil drain intervals.
Guarantees high & constant quality by excellent detergent properties giving greater engine cleanliness for enhanced performance.
High Viscosity Index resulting in stable viscosity during operation and super fast pump-ability to all internal engine parts.
Fully miscible with other engine oils.
Superior anti-wear properties protecting the engine's most sensitive parts.
Easy cold start and ideal lubrication at elevated temperature, ensures low oil consumption and cold start protection against wear.
Applications
Suitable for usage in all modern Gasoline Engine that uses direct fuel injections.
All turbocharged and multi-valve engines.
Suitable for most severe operating conditions, on highways, dense city traffic & in extreme weather conditions.
Suitable & exceeds the performance requirements of most European, Japanese and American car manufacturers.