Zinol Synpower Semi Synthetic Motor Oil
ZINOL SYNPOWER SEMI SYNTHETIC MOTOR OIL is formulated on the complex of the base oil of hydroclory synthetic (HC) technology with high viscosity index and blended with special additive package; its characteristic exceeds the requirements of American and European classifications. It's provides all these features to protect and enhance the performance of your turbo charged gasoline engines.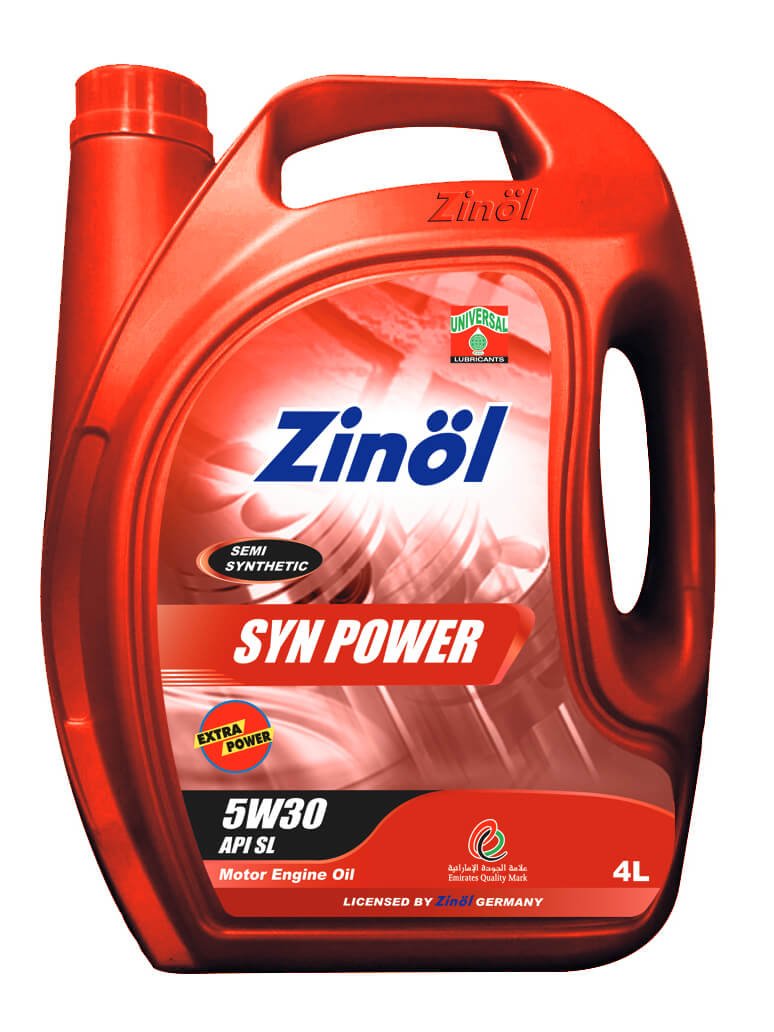 Benefits
Prevents sludge formation & exceptional anti wear characteristics.

Maintains high engine cleanliness.

Better control of deposit formation.

Excellent oxidation stability at high temperature.

Excellent shear stability.

Excellent engine protection.
Applications
Recommended for all modern vehicles including high performance, turbocharged, multi valve, direct injection gasoline and diesel engines of passenger cars.

It is specially recommended for all cars for long life service and improved fuel economy.

It exceeds the requirements of most modern European, North American and Japanese passenger cars including gasoline powered racing cars.