Zinol Turbo ZX 7000 Diesel Engine Oil
ZINOL TURBO ZX 7000 DIESEL ENGINE OIL produced from selected highly refined base oils blended with advanced technology additives to meet the lubrication requirements of high performance diesel and gasoline engines operating under severe conditions.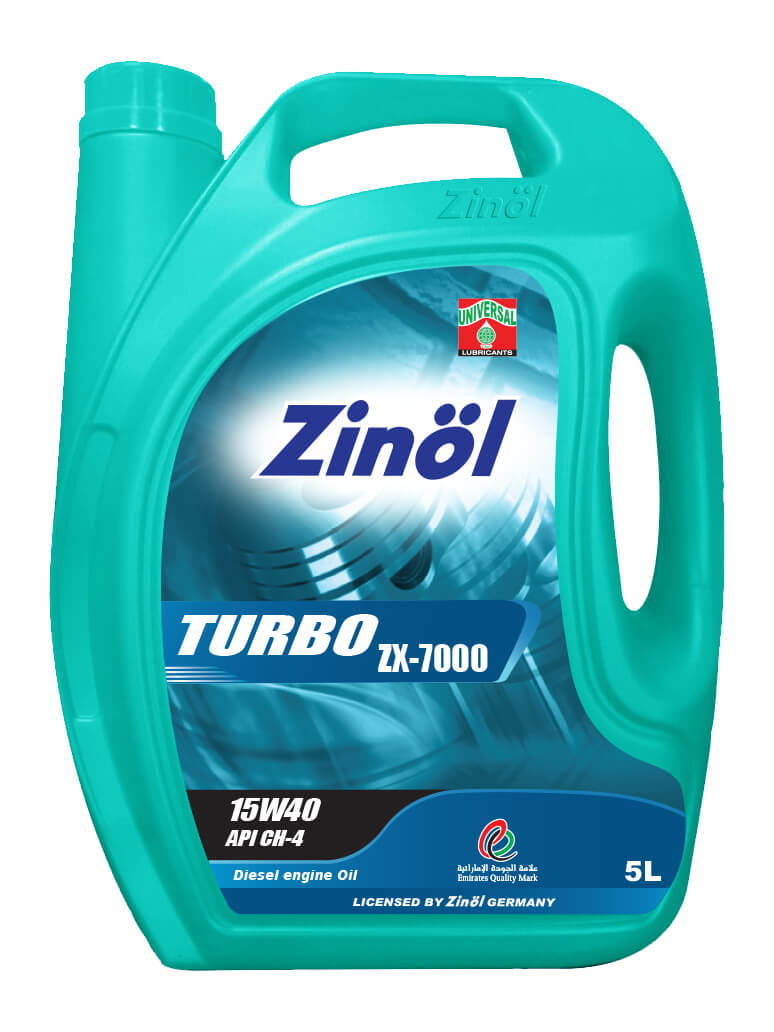 Benefits
Highly effective detergent and dispersant properties.
Oil film is highly stable
Optimum lubrication minimizes the wear which increases the engine life.
Improved viscometrics ensure the higher performance.
Higher thermal and oxidation stability helps to sustain high performance and economy.
Applications
Turbocharged and naturally aspirated diesel engines of major North American engine manufacturers
On highway light and heavy duty trucking including high speed-high load service and short haul pick-up/delivery van.
Heavy duty diesel engines used in mining, construction, agriculture and other off road applications.